March 21, 2019
Posted by:

Valon

Category:

Uncategorized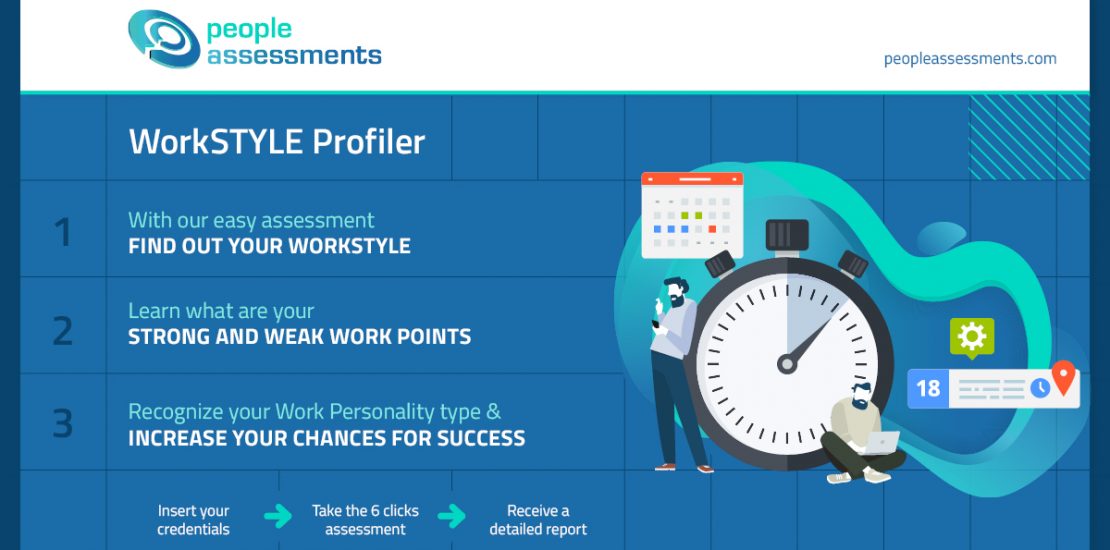 Psychometric tools are tools that help measure different traits a person has.
Traits such as personality, attitude, intelligence and beliefs are important characteristics to measure and assess the success rate of people that work for you.
The results from such assessments offer great value to companies – regardless if they are planning to hire new staff, keep talents, or better understand the role of each employee in the organization.
People's Assessment – Customizable Solutions For Your Workforce
Understanding whether you like taking risks or prefer following rules; want consensus or usually favor winning is important knowledge that can help your work and fit better in your organization.
Finding out which work style you have can help you find a suitable job, direct your career advancements, identify your strong and weak points among many other things.
Our psychometric tools try to produce objective data for otherwise subjective measurements.
People's Assessment catalogue is abundant with different tools such as psychometrics tests, assessments and solutions that are customizable for your organization needs.
The scientific background of the tools has been confirmed and validated through over 240 field studies, as well as used over 140 million times and delivered to hundreds of companies across USA and the globe.
These are leading-edge personality, behavioral, bio data, performance, knowledge, skill and ability competency models and assessments.
Introducing Workstyle
Created to benefit you by quickly profiling your personality type and coaching you on how to better inform and influence others, WorkSTYLE delivers a lot of value for a little effort.
The report shows you your Primary (out of 4) and Predictive (out of 9) personality types.
It explains how to handle people like yourself, and how to better inform and influence people who fall into the other three Primary types.
Even better, field research finds the six factors often deliver predictive value as high as much longer, old-school, boring personality tests.
Now you can easily check your style with our 6 clicks assessment.
The Personal WorkSTYLE PROfiler shows you which off our high-level styles and nine Predictive Styles you fit, along with a detailed report that extends how you can best inform and persuade others.
And after registering, it takes just six clicks to get it done!
How does it work?
Each click asks you to place where you best fit on a scale defined by specific clear behavior descriptions.
After you are done with the assessment, an email is sent to the address you have provided us with, and you receive a report that shows your WorkSTYLE Types and dimension scores.
Are you ready to discover what can you do to be more successful?
Take our 6 click assessment HERE.