The Job Modeling solution maximizes the relevance, speed, and predictive power of assessment solutions. Employers have several assessment types to choose from and each assessment's scoring method is weighted based on a company's culture, objectives, and required job competencies.
The Job Modeling solution starts by defining critical position Constructs (focus broadly on how people create value) and Competencies (focus on specific choices and actions that achieve strategic objectives). The solution uses online surveys completed by hiring managers and stakeholders by assigning points to Constructs and Competencies important for success on the job and evaluate factors that impact how well new hires fit the organizational culture and work environment.
The following are different levels of service available through the solution.
Configure and Mount a Universal Job Class
Best for jobs with common features and similar best practices across industries and companies.
This level is best for low-volume jobs with 1 – 2 Job Experts involved, and it requires their 30 – 60 minutes input.
Steps
Client and Analyst agree on widely analyzed job class appropriate for the open position/s (i.e. Retail Store Associate, Front Desk Clerk, Bartender, Staff Accountant, Nurse's Aid or Applications Programmer.
Analyst configures the job class Solution Suite hiring components with client branding and communication templates for review, edit, and approval.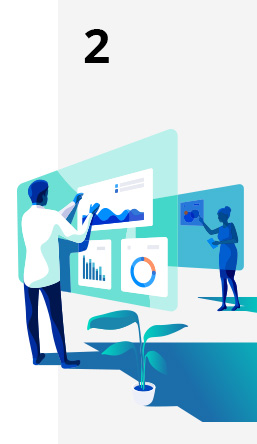 Confirm and Configure a Modeled Role
Best for jobs with some unique features and best practices specific to an industry or function that have been modelled previously in published or in-house studies.
This level is best for high-volume routine jobs that get done in much the same way everywhere. Requires 12 – 20 minutes of online input from 4 – 9 Job Experts.
Steps
Client and Analyst agree on the relevant job class.
Analyst conducts job modeling interviews to assemble a Core Competency model, inserting responses into a Performance Scenario survey for selected stakeholders and Subject Matter Experts.
Analyst collects performance descriptions of successful vs. struggling performance for Core Competency features, generating a Performance Success model that once approved, directs the recommendation of Selection Suite components for configuration into the online screening solution.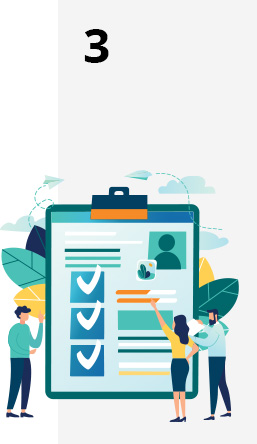 Customize, Validate & Configure a Pivotal Role
Best for jobs with unique demands and best practices that contribute to strategic competitive advantage.
This level is best for Strategic jobs that deliver leveraged competitive advantage. Requires 10 – 20 minutes of online input from 80 – 120 current job class employees plus a 5 – 10 minutes supervisory performance rating per current employee.
Steps
Building on the previous steps in Confirm level, analyst uses Performance Success behavior descriptions to customize existing or create new biodata, personality, behavioral interview or scenario judgement items
The customized predictors are administered to the current workforce and compared to workforce performance metrics
The analyst deploys response-level analytics optimized for future hiring performance value, configuring the approved Solution Suite and preparing the change management communications
An analyst works with the client to set up and track how well hiring managers deploy the new talent reporting in their decision making.
Analyst and client review actual differences in key performance metrics achieved by new hires vs. recent hires that did not take the Predictor Suite.